By EVPADPro |
16
June 2021 |
0
Comments
EVPAD TV Box After-Sale Service - Online Customer Service
Dear EVPAD TV Box users, thank you all for your continued love of EVPAD TV boxes. In order to let more customers enjoy the fun of life with EVPAD, we have specially opened a more professional online customer service system, which can help users know:

What is the latest EVPAD model?
Which EVPAD box to buy?
Where to buy EVPAD TV Box online?
How to use EVPAD TV Box?
How to install EVPAD TV Box?
How to set up EVPAD TV Box?
How to install the EVPAD app store?
How to update EVPAD TV Box?
How to solve the problems encountered in the process of using EVPAD ……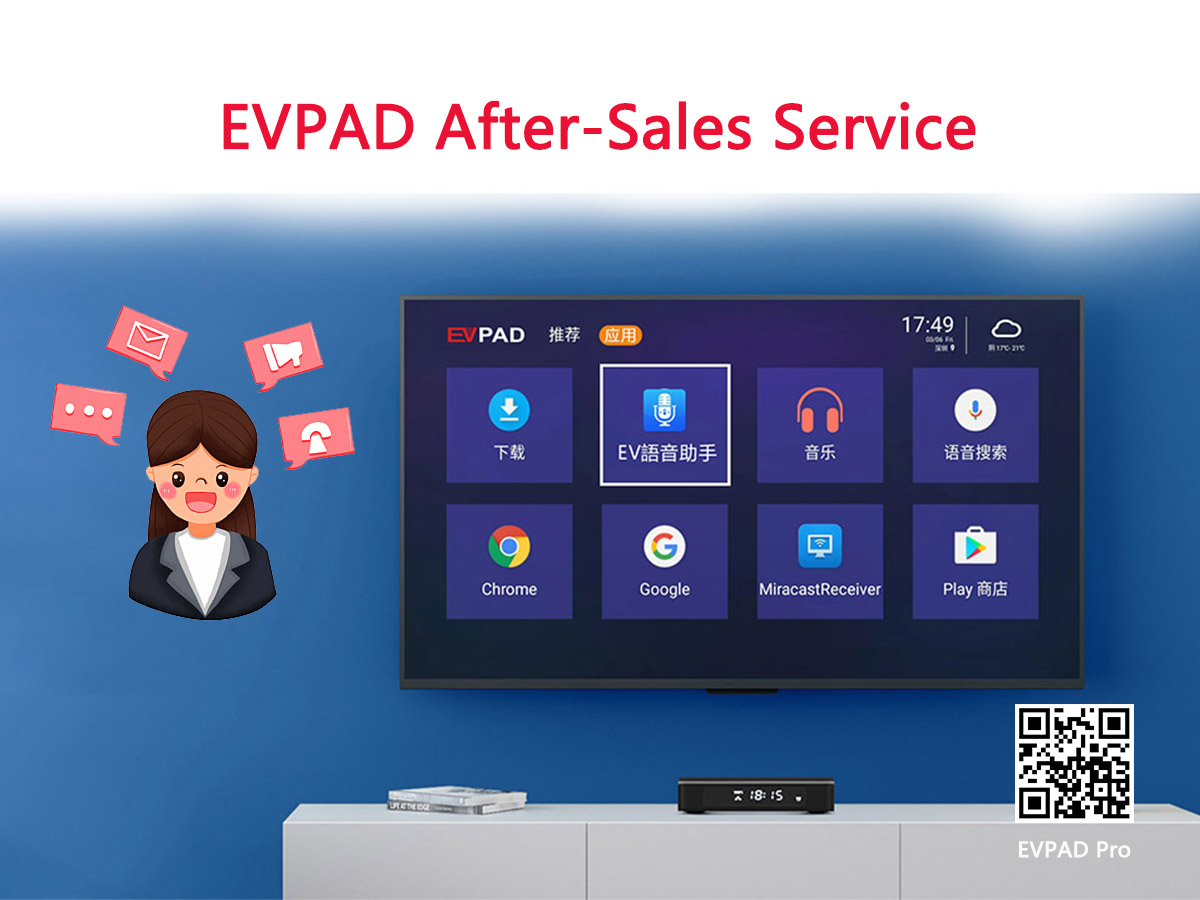 At the same time, in order to solve the problem of excessive customer service platform, which led to user complaints, repeated inquiries, process interruption, and no response after reading, we officially upgraded the latest customer service in May 2021:

http://cs.sbiubiu20210.com/

(Just open this link, support multi-language version, including traditional Chinese, English, Malay, Korean, Japanese, Indonesian)

The customer service system has the following functions:
1. Assist in accurately submitting and finding problems, which can serve more users in a shorter time;
2. After filling in the mailbox, feedback the processing results in time;
3. It can also support online customer service;

Wish you have great fun with our EVPAD, Thank you.